Short Term Missions redesign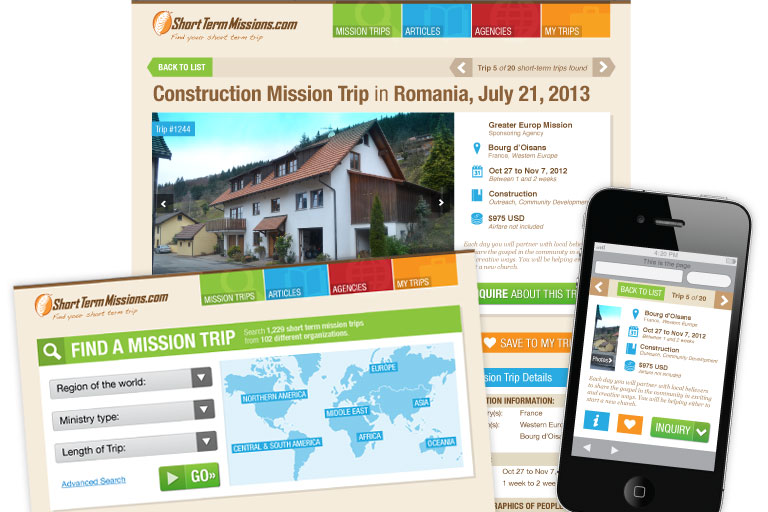 Visual refresh
ShortTermMissions.com has been serving Christians looking for mission trips for over ten years, and the existing design was looking dated. The ministry wanted a modern visual refresh that would be more attractive to lookers, and also accomplish their goals more effectively.
Analysis and testing
I began the design with several major assumptions. While I began working on the concepts, we also started some A/B testing with Optimizely. This allowed us to prove several assumptions as correct, increasing the effectiveness at connecting visitors to mission agencies by 75% overall!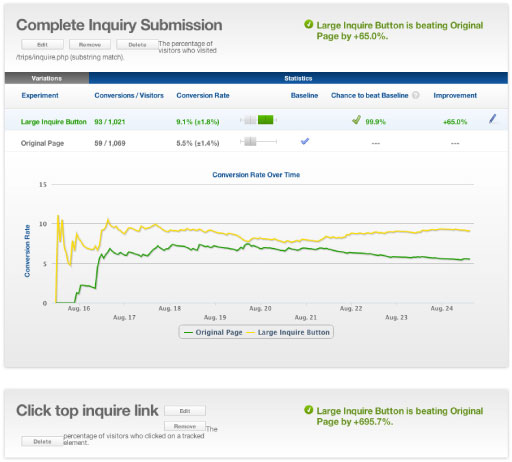 Mobile friendly
Mobile browsing is increasingly important these days. My design adapts to various screen sizes using Responsive techniques.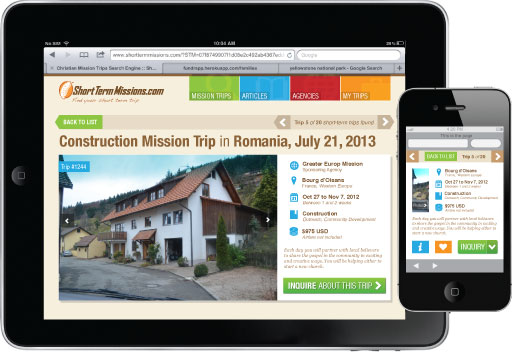 Results of relaunch
In the first month after launching the new website design, the STM team reported exciting results:
"In all cases stats are considerably better than the past.
We are seeing 80-84% engagement vs. 75% old site,
60-71% view search results vs 54% old site,
50-60% view a trip vs 44% old site,
8-9% inquire vs 5% old site.

"In Google Analytics we are seeing a drop in bounce rate from 50% to 45%, an increase in pages per visit from 5 to 6, and an increase in time on site from 3.5 minutes to 4.5 minutes."
They officially reported a 35% increase in mobile users' time on site, and the overall success rate of connecting people to a mission trip nearly doubled! Their agency partners have also expressed enthusiasm for the new look of the website.