My name is John Lein. I work as a user interface designer.
My passion is to find & fix problems through design.
Work in Progress
Isn't that a summary of pretty much everything in life? Anyway, I'm rebuilding my site for 2011 and hope to have more up soon. For now, you might like to read about a case study I made about SendGrid's sign up process, or look at my portfolio.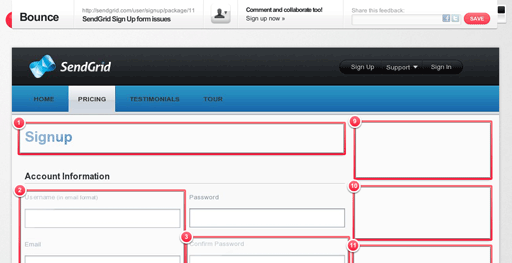 Oh, More About Me?
I love clear design and clean code. I am passionate about good user experience and message clarity. I campaign hard for design I believe in, but I am a team player who is happy to get things done once a decision has been made.
Truly understanding the problem comes first in my design process. I am not content to use design to cover up an underlying flaw in process or data. Sketching is a crucial step in exploring and processing ideas. I rewrite content constantly because clear language is vital for a design to function. I value and enjoy making the final product look good, although I choose the style based on the application not a signature look. Good design solves problems.
I write HTML before CSS. I daydream about cleaning up extra divs, spans and classes. I geek out over well-written code. I am a Haml advocate because it brings the beauty of Ruby syntax into views.
I manage source in Git, code by hand in Panic's Coda, and am at home with HTML4/5, CSS3, basic Javascript, Ruby, MySQL, and Adobe tools. I have been working with Ruby on Rails regularly for three years. I have built my own applications from scratch, although I prefer partnering with great programmers.
Personally Speaking
I married my high school sweetheart ten years ago and we have three great kids. My hobbies are oil painting, cycling, and a newfound love for building furniture with traditional hand tools. I am always exploring new interests and experiences.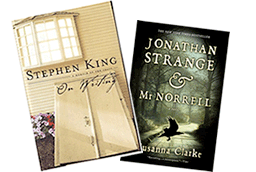 I read constantly. I have a weakness for books on writing, interactive design, non-traditional business, and fantasy/sci-fi. Favorites include On Writing by Stephen King, Jonathan Strange and Dr Norrell, and Rework. I am looking forward to tearing into Khoi Vinh's new book on grid principles for web design.
Kind Words From Co-workers & Clients
"John has a relentless ambition for user experience.
His keen eye for design combines with solid technical knowledge to make even the most complex projects we've embarked upon successful. John is a pleasure to work with."
"I have been a John Lein evangelist for four years. John is the first UI designer I pitch to clients, and as a producer I am always thrilled to have him on my team: he makes me look good. John delivers clean and creative work on time and he has solved many complex design and UI challenges for and with me."
Chris Steele — web producer representing freelance design clients
"Within the first few days of rolling out John's complete redesign of our site, analytics reports and user response made it obvious he succeeded in achieving our goals. In addition to increasing user engagement, he carefully protected our stellar search engine rankings, and kept ad revenue on track for a record year. I am very pleased with his work."
"John Lein is a versatile designer & developer with a well-rounded background. He's not afraid to pick up something new and learn how to do it really well. He's not afraid of feedback, and one of the things I appreciate about John is that he enjoys discussing not just the "how" of a particular technique or tool but the "why" as well."
Brian Warren — Senior Designer/Developer at Happy Cog & fellow alumnus