Ad-supported Content Site Redesign and Rebuild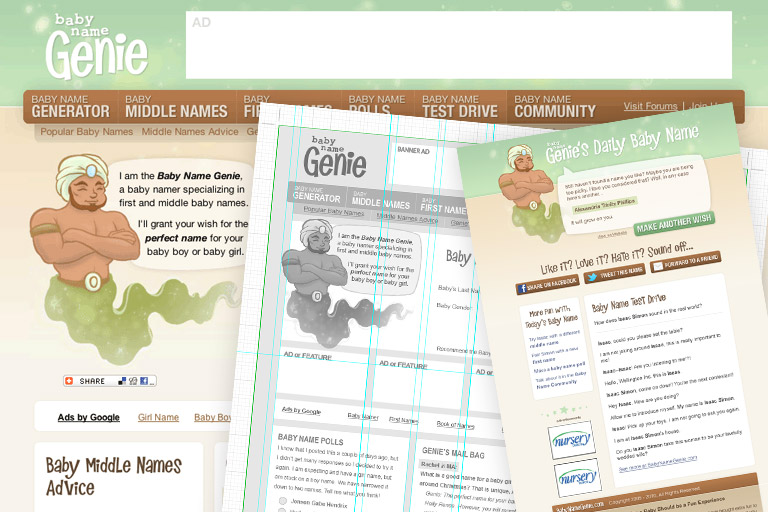 Redesign and SEO Improvements
The client had a great content site, but wanted a visual upgrade from the original. He also wanted to draw visitors into other sections of the website.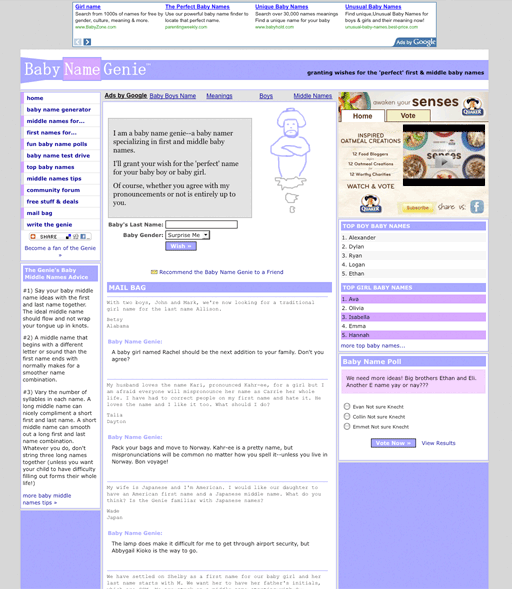 I blocked out a flexible grid-based layout in Illustrator first. This allowed me to focus on content and eye movement without being distracted by colors or style. The structure is built to handle various blocks of content.
The existing navigation was long and unorganized. I divided the links up into two groups, top main and lower sub, so that it is easier to scan.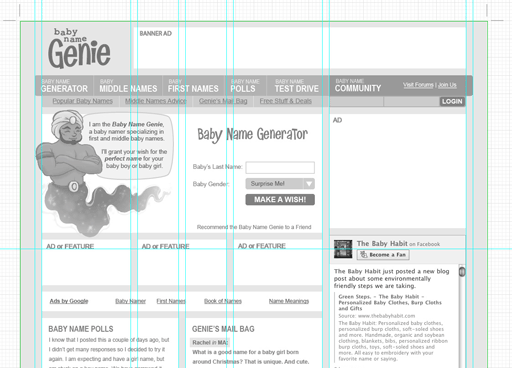 Colors were chosen to match the genie illustration and to be a differentiating factor from the competition. I rebuilt all the site templates in semantic HTML5 with some CSS3 elements in fall 2009. It is supported in all browsers including IE6.
Final Designs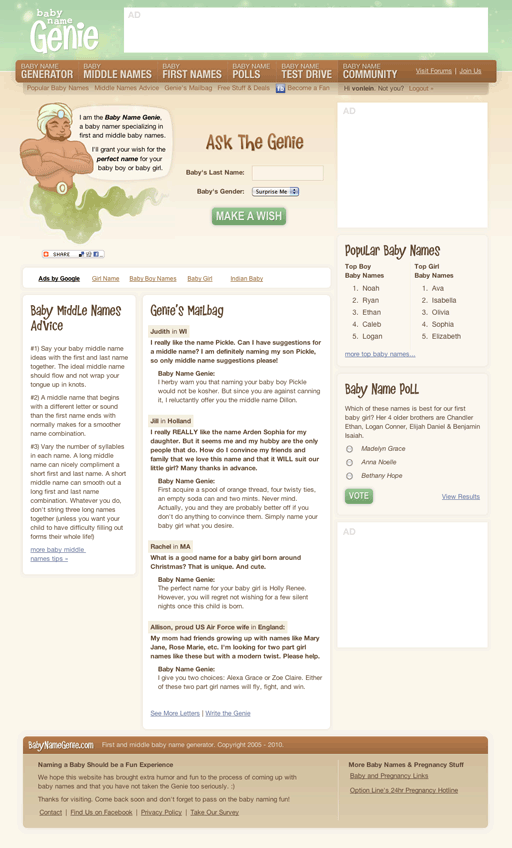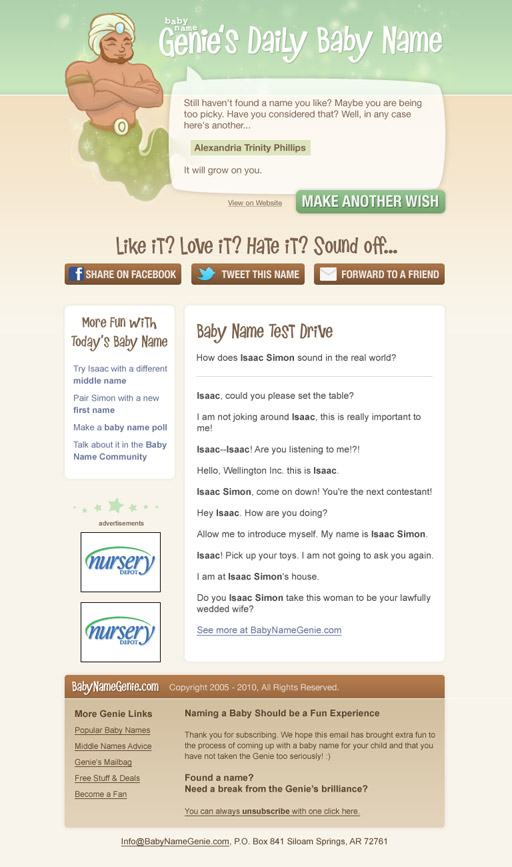 Client Response
"Within the first few days of rolling out John's complete redesign of our site, analytics reports and user response made it obvious he succeeded in achieving our goals. In addition to increasing user engagement, he carefully protected our stellar search engine rankings, and kept ad revenue on track for a record year. I am very pleased with his work."
Peter Armstrong, client with BabyNameGenie.com